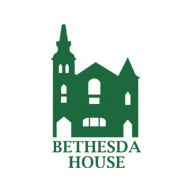 Bethesda House, located at 834 State St. in downtown Schenectady, is a drop-in facility for the poor and needy.
"Bethesda" is a Biblical word for "place of mercy" or "place of kindness." The vision of Bethesda House is to provide a "just, compassionate and inclusive community rooted in the inherent dignity of all people."
Guests at the house include people who work in low-wage jobs with no benefits, the homeless, individuals or families struggling to make ends meet, adults who suffer from mental illness and senior citizens living on fixed-incomes.
The staff and volunteers at Bethesda House try to help the guests in a variety of ways, including providing food, clothing, free telephone service, transportation, showers, a laundry facility and other assistance.
Case managers also work with individuals and families to avoid eviction from their home, teach them how to budget their money and apply for affordable housing programs.
The congregation of First Reformed Church of Scotia supports Bethesda House through donations of time, money and household goods. For more information call (518) 374-7873 or go to www.bethesdahouseschenectady.org.