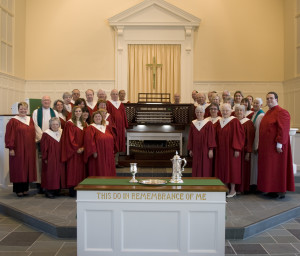 Welcome!
First Reformed Church is a fellowship of people who gather to worship God, who encourage one another in the Way of Christ, and who try to live out Christ's Way in the world.
Though we are but one congregation, we are part of a larger family of congregations — The Reformed Church in America, with more than 900 congregations in the United States and Canada.  The Reformed Church in America has had a continuous ministry in North America since 1628 when Dutch settlers established a Reformed congregation in New Amsterdam (now New York City).
We invite you to worship with us.  We worship in our sanctuary on Sunday mornings at 8:00 am and 10:00 am.  During July and August, the early service is held outside on our plaza.  Children are welcome in worship, and are invited to participate in our  Sunday School for ages 4-years-old through senior highs at 10:30 am after a Time for Children.  Sunday School meets regularly during the school year. There are monthly activities for youths of all ages in the summer.
Our Congregation's Covenant statement says it best . . .
First Reformed Church of Scotia is a fellowship of people, each called by God and empowered by the Holy Spirit to be disciples of Jesus Christ, and instruments of his presence in the world.
We sustain our fellowship through worship and the celebration of the sacraments, through prayer, and through the encouragement of each other's spiritual growth.
Our shared task is to follow Christ in mission and ministry in our lives, our homes, our community, and our world so loved by God.