PASTORS:  
SENIOR PASTOR:  Rev. Megan Hodgin
Rev. Megan Hodgin is a leader, a listener, a collaborator, and is wise beyond her years.  She's forthcoming, genuine, humble, introspective and passionate about her faith in Christ.  She radiates confidence and grace from the pulpit.  Her sermons are thought provoking and relevant to our everyday lives. We are impressed with her warmth, friendliness, and sincerity.
Rev. Hodgin describes her approach to preaching this way: "I believe there is nothing that comforts and challenges God's people more than the proclamation of the Word. Hearing that Word and letting the spirit stir in our hearts moves us toward our own healing and reconciliation.  It also moves us to become healers and reconcilers, joining God's mission near and far."
Rev. Hodgin grew up in St. Joseph, Missouri and has two sisters, Kendra and Andrea. She lives with her 3-year-old dog, Vinnie, a Cavalier King Charles Spaniel.
You may contact Pastor Megan by e-mail at: pastormegan@forstreformedscotia.org
OFFICE: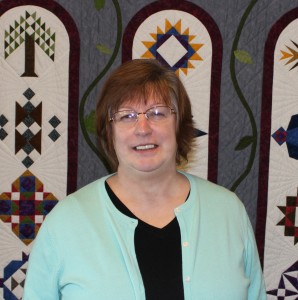 SEXTON: Lee Poremba
Our Church Sexton, Lee Poremba, became a confessing member of First Reformed Church in 1997, and since 2000 has cleaned and cared for our church home.  Lee was shopping for a church and says that she stopped shopping here because of the warmth of the people.  Lee has three grown children and three grandchildren.  In her free time she enjoys the outdoors and quilting.  Lee works Monday, Tuesday, Thursday and Friday from 8:30 am to 4:30 pm.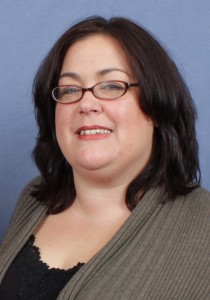 ADMINISTRATIVE ASSISTANT:  Kristen Shave
Our Church Administrative Assistant, Kristen Shave, has cheerfully answered our phones and graciously managed our church office since June 2014.  She became of member of First Reformed Church in 2013 after a workplace colleague invited her to worship.  Kristen is in our church office Monday through Friday, 8:30 am to 3:00 pm.
Kristen has a Bachelor of Fine Arts in Photography from Maine College of Art.  In her spare time Kristen raises chickens, ducks, tends an organic garden, makes jam and wine.  Before coming to us Kristen worked in retail, a voice-over company, and for a film production company in Sarasota, Florida.  She has a credit in the major motion picture "Great Expectations," from 20th Century-Fox as Florida Production Secretary.  Kristen is married to Bill Shave Jr. who is also active in our church.  Says Kristen about First Reformed Church, "From the moment we first came to church we felt welcomed as though to a family reunion."
Kristen Shave's e-mail: office@firstreformedscotia.org
PROGRAMS: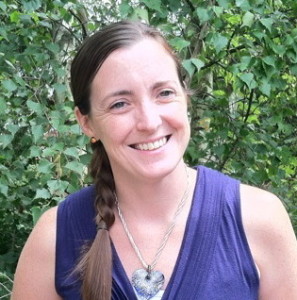 COORDINATOR OF CHRISTIAN LIVING:  Kristin Bodden
Kristin Bodden is our Coordinator for Christian Living, or CCL.  She married into First Reformed Church in 2004, and became our CCL in 2013.  Kristin is responsible for our Christian Education program, including Sunday School for ages 4 through adults, as well as for mid-week learning opportunities and adult enrichment retreats and events.
Kristin has a Bachelor's Degree in Social Work from SUNY Fredonia, a Master's Degree in Childhood Education from Syracuse University, and is certified in both elementary education and art.
For fun Kristin likes to pursue her art.  Part of her house is a studio.  She is married to Joe Bodden, and has two children, Jessica and Jackson.  Says Kristin of First Reformed Church, "This is a home away from home, and a welcoming community of faith."
Kristin Bodden's e-mail: education@firstreformedscotia.org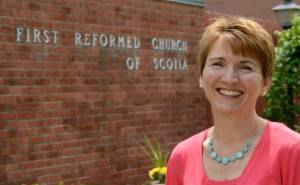 KIDS's HOPE USA DIRECTOR:  Tee Munson
Tee Munson is our KIDS Hope USA Director.  KIDS Hope USA is a program allows us to work with our local Sacandaga Elementary School to provide mentors for at-risk kids the school helps identify. Tee first came to our church in 2002 through contact with people in our congregation at Camp Fowler.  She has been involved with youth, and, since 2010, with KIDS Hope USA.  Tee currently trains, supervises, and supports more than 20 adult mentors from our church, and as many prayer partners.  Since the program began we have helped mentor nearly 50 ask-risk students. Tee has a bachelor's degree in communications from Ithaca College, and a master's degree in education from the College of St. Rose where she also an adjunct professor.  Tee has K through 12 certification in professional school counseling. Tee is married to Paul, and has two children, Olivia and Paul IV.  For fun Tee likes to eat, spend time outdoors, and be as active as possible.  Says Tee about First Reformed Church, "This is an energetic congregation in which people seek to live out their faith in a variety of ways."
Tee Munson's e-mail: KidsHopeUSA@firstreformedscotia.org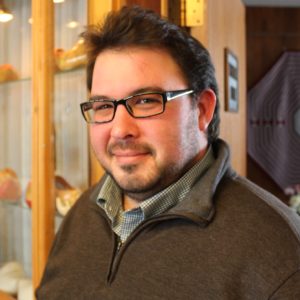 MUSIC DIRECTOR:  Barret Germain
Barret served as the Music Director for the Trinity Presbyterian Church of Scotia from January 2008 through August 2016, and he is currently the tuba player for The Route Fifty 5, the Signature Brass Quintet, and the Capital Region Wind Ensemble.  Barret also regularly performs with many classical and chamber ensembles in the Capital Region and Southern Adirondacks including; the Glens Falls Symphony, Park Playhouse, SCCC Faculty Brass Quintet, and Albany Pro Musica.  
An avid arranger and conductor, Barret has worked with many of the area's theater groups as music director and orchestrator, including The Wrong Box where he orchestrated and conducted the studio recording, and is currently writing new arrangements for the production's upcoming staged reading at the National Opera Center in NYC.
Additionally, as Director of Community Programs for the Schenectady-Amsterdam Musical Union, AFM Local 85-133, Barret organizes Free to the Public concert series including Jazz on Jay, Rotterdam in Summer, and Schenectady's annual Jazz Appreciation Month concert.
You may reach Barret by e-mail at: music@firstreformedscotia.org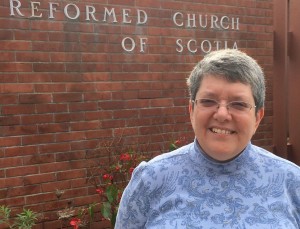 NURSERY DIRECTOR:  Diana Ackner
Diana and her husband John have been members of first reformed for over 25 years. Together we have been involved in many aspects of church life including music ministry and sunday school. Our daughter Grace is also very involved in church activities and particularly loves going to Camp Fowler, her home away from home. Diana has been a music teacher in the Guilderland school district for 28 years and brings a vast amount of experience to her job at Scotia Reformed. She also brings much experience working with special needs children to her job. This is a passion for her both at Guilderland schools and at home taking care of Grace who has Down Syndrome. Other than music Diana also enjoys taking ballet and tap with her daughter Grace and making scrap books for her.